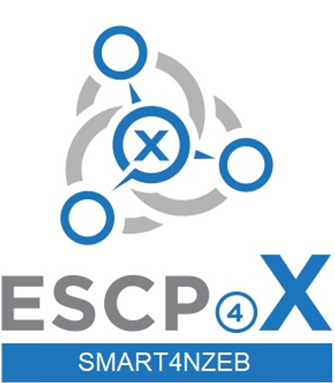 Strengthening cluster management and internationalization for the implementation of nearly zero-energy buildings
Start date: February 2, 2020
End date: 2022-01-31
Project objective: SMART4NZEB aims to improve the competitiveness
and range of activities of SMEs in the construction sector, energy efficiency and renewable energy sources in order to accelerate the implementation of nearly zero-energy buildings (nZEB)
SMART4NZEB aims to improve the competitiveness and support of 577 SMEs operating in the construction, energy efficiency
and renewable energy sectors operating in five clusters that are engines of innovation in Central and Eastern Europe (Poland, Romania, Serbia and Slovenia). The project will facilitate transnational exchange of experience for entrepreneurs and establishing cooperation
in the area of ​​implementing the nearly zero energy consumption (nZEB) building standard.
The mission of SMART4NZEB is to create a lasting network of cooperation, joint learning and building new competences between the involved partners – managers and cluster members, as well as other representatives of the nZEB market in selected countries of Central
and Eastern Europe. The goal is to facilitate the development and implementation on the market of competitive products and technological solutions for new and existing buildings, which will lead to an increase in the number of buildings with almost zero energy consumption.
Partners:
PRO NZEB / Romania / https://www.pro-nzeb.ro
Dundjer / Serbia / http://www.dundjer.co.rs
Pro-Akademia / Polska / http://www.proakademia.eu
SGG / Slovenia / http://www.sgg.si/