1. SUBJECT
CORRIDOR 10 AND DYNET
a vision related to
SYSTEM DYNAMICS AND LONG-TERM BEHAVIOUR
OF RAILWAY VEHICLES, TRACK AND SUBGRADE
2. TARGET GROUPS
Symposium is dedicated to:
à Designers and subcontractors,
à Representatives of the local authorities
à Investors
à Financial institutions
à Researchers
<![if !vml]>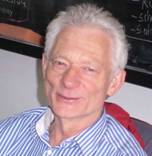 <![endif]>
3. LECTURER
Günther Schmid, Ph.D.
Professor for Structural Mechanics and Simulation Technique, Ruhr University Bochum

4. GOALS OF THE SYMPOSIUM

Western Europe develops a high speed railway net adjusted the demands of public transportation and environmental protection.

The speaker conveys his vision to use the existing network DYNET and the knowledge of network partners to make a step forward in the right direction of modern public transportation
5. TIME TABLE
14:30 – 15:30 Lecture
15:30 – 16:00 Questions
6. TOPICS

Information about DYNET

Advantages of high speed railway

Reseach in Germany

Numerical simulation of dynamic track-subgrade interaction
7. LOCATION
This symposium will take place at Educational Research Development Center of the construction cluster DUNĐER in Nis, Rajićeva 30ª